United Flour Mill
Public Company Limited
United Flour Mill Public Company Limited (UFM) founded in 1964, the first producer of best wheat flour in Thailand. Which is one of the economic drivers for Thai people to access wheat flour consumption, it also helps reduce the imported of wheat flour from foreign countries.
History
Products
Quality of wheat flour products from UFM have been trusted by consumers in the food industry from hotels, bakery shops, food industry factories including general consumers.
Articles
All about foods and baked goods, we collect all good secret tips here.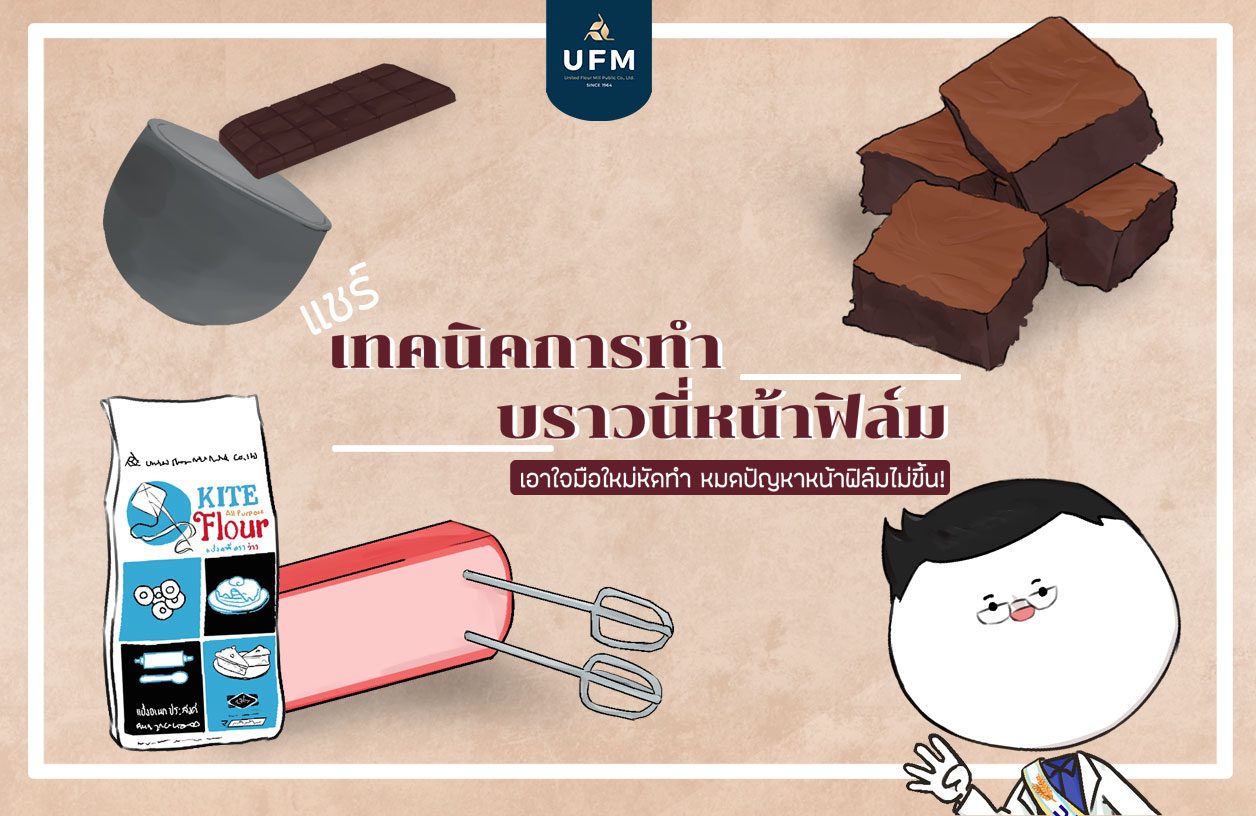 01
13 มิถุนายน, 2022
แชร์เทคนิคการทำบราวนี่ให้หน้าฟิล์ม
4 เทคนิคง่ายๆ ที่จะทำให้การทำบราวนี่หน้าฟิล์มเป็นเรื่องง่าย
อ่านเพิ่มเติม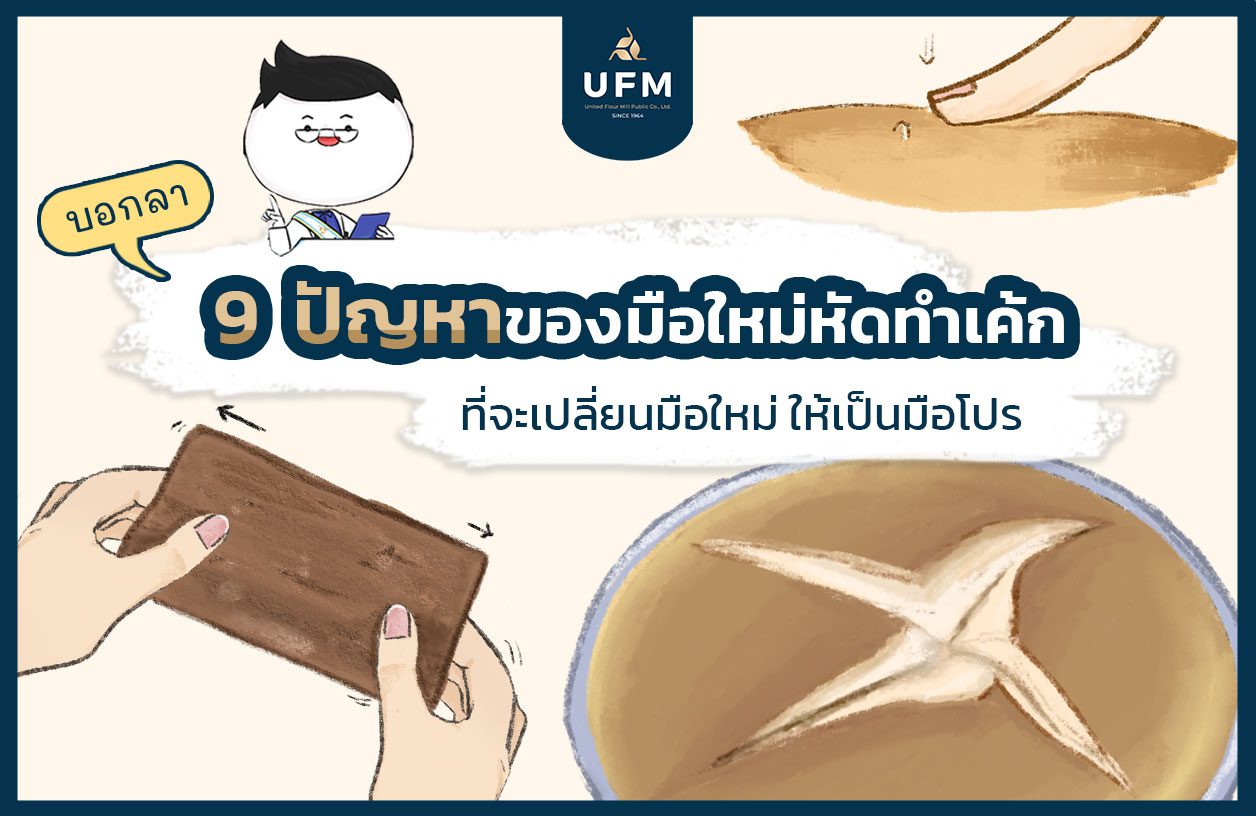 02
13 มิถุนายน, 2022
บอกลา 10 ปัญหาของเค้กที่มือใหม่หัดทำต้องรู้
10 ปัญหาของเค้กที่ต้องรู้! เพื่อหาทางหลีกเลี่ยง ไม่ว่าจะเป็น หน้าเค้กแตก เป็นไต เป็นหลุม เนื้อเหนียว ไม่สุก เป็นรู ไม่ขึ้นฟู หน้าเค้กเแฉะ
อ่านเพิ่มเติม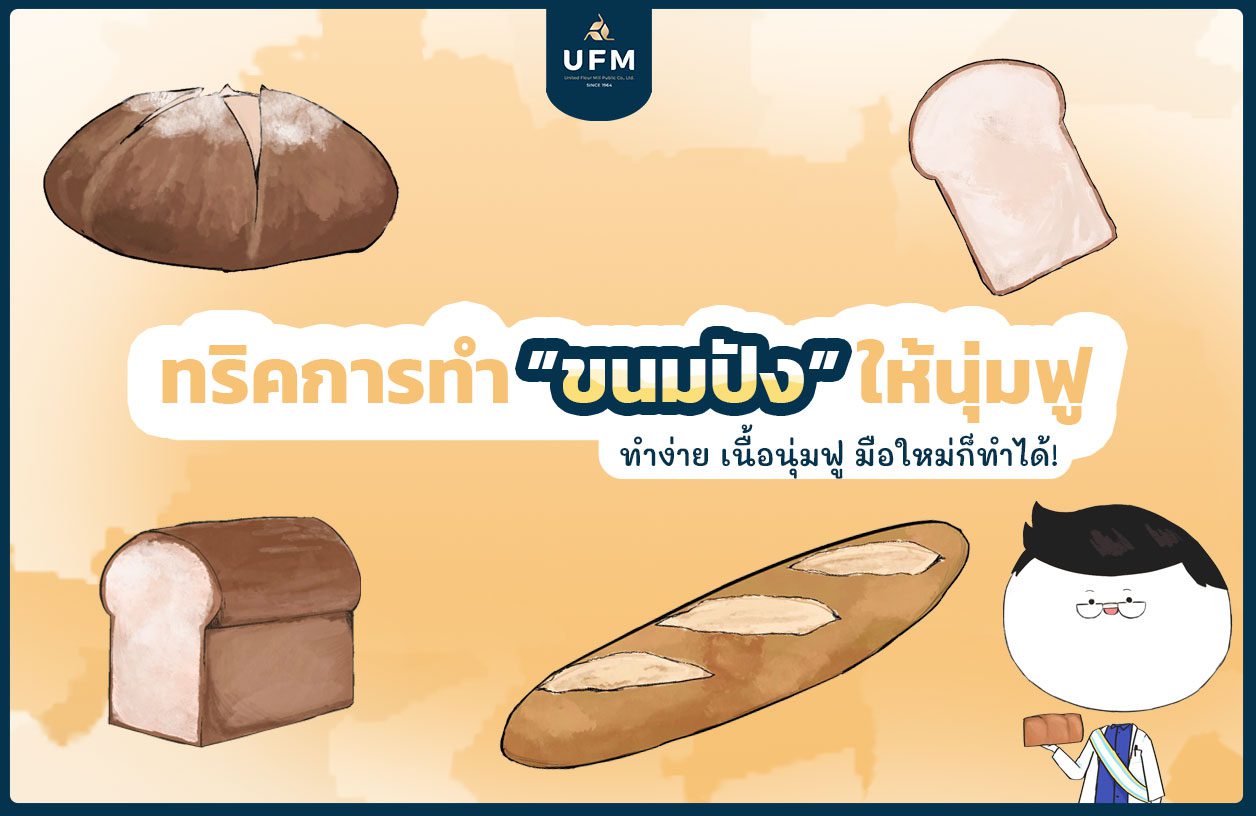 03
13 พฤษภาคม, 2022
แจกเทคนิคการทำขนมปังให้นุ่มฟู
ใครเคยทำขนมปังแล้วไม่นุ่มฟูบ้าง วันนี้กูรูเอฟมีเทคนิคดีๆ มาบอก ทำตามง่ายๆ แค่ 6 ข้อเท่านั้น! ขนมปังก็จะออกมนุ่มฟู
อ่านเพิ่มเติม
Our values
we are committed to maintaining our top position in terms of the product quality and service, and our trustworthiness in the mind of users and consumers, including expanding the market of wheat flour to reach consumers of all levels to promote the consumers' health and their good quality of life.
Read more